"A complete harness for our dogs!"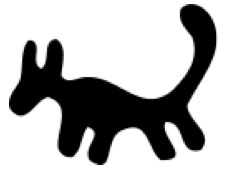 This is a harness that we in the staff use on several of our dogs and especially on our rambunctious young dogs who live life to the fullest. We also sell a lot of it to both course participants and several of our problem dogs that we work with. We strongly recommend the harness, as it is highly adjustable, which means that you can buy it for growing dogs, the reflectors, and the fact that there are two different places to attach the leash. Additionally, it is well lined and fits snugly so it is very comfortable even for those dogs with little fur.
Simply a complete harness for our dogs!
Lisa dog psychologist and teacher at Hundens Hus Stockholm