Metizoselen – grön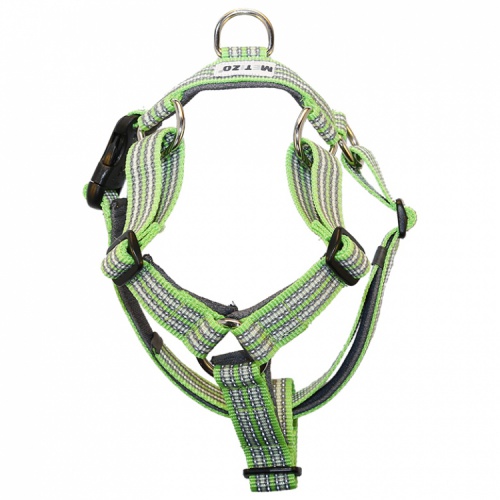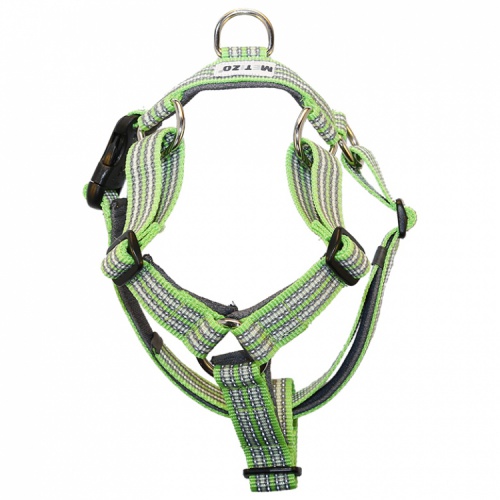 The Metizo Harness is developed with an ergonomic design so that it does not strain the dog's sensitive neck & spine. The dog is completely free to breath and is non-restrictive to its respiratory system as the harness does not tighten over the dog's throat. The dog has full freedom of movement in this harness. The soft straps are adjustable. Metizo Harness is mostly lined. The buckle sits to the side of the dog so as not to chafe or otherwise irritate the dog.
Det finns två koppelfästen, det ena sitter uppe på ryggen, det andra fram på bröstbenet. Om man använder det främre koppelfästet så får inte hunden samma kraft att dra framåt, vilket kan leda till att hunden drar mindre i kopplet. Det är enkelt att byta koppelinfästning under promenaden.
Sizes are available from XXXS-XXL, it is also possible to get handles in all sizes. See the Size Guide for more details.
Metizoselen finns i färgerna Röd, Svart, Blå, Orange, Rosa, Lila och Grön. Det är reflex i hela selen. Metizoselen är designskyddad i EU och Norge.
Rekommenderas att man tvättar Metizoselen för hand i ljummet vatten med lite tvättmedel. Den är även tvättbar i 40 grader, bör tvättas i tvättpåse. Hängtorkas.