"Best harness I've ever tried!"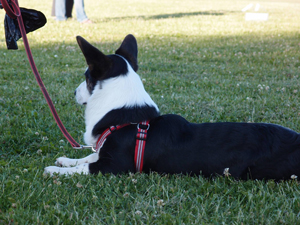 Hey!
I just wanted to say thank you for the harness! It fits very well and I love the great quality. I could not have been happier.
I used the harness on a puppy course and the course leader was so impressed with it she asked about Metizo dealers here in Skåne.
She complimented on the great quality and liked that it has two leash attachments and incorporated built-in reflectors.
It fits my dog so much better than any other harness that I've tried since the adjustability is so excellent!
Next time someone is thinking of buying a harness, I will highly suggest the Metizo Harness, because it is so much better than anyone else I have tried.
Thanks once again,
Regards Lovisa